Credit Suisse Fraudster Convicted, Clients lose $1 Billion
When:
Aug 18, 2009 at 7:26 PM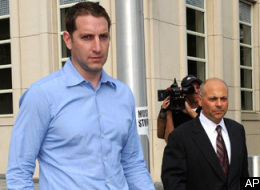 Former Credit Suisse broker Eric Butler was found guilty yesterday of conspiracy and securities fraud. The evidence established that Butler and another broker, Julian Tzolov, defrauded clients to obtain higher sales commissions. Butler and Tzolov sold auction rate securities (ARS) backed by mortgages to clients who had placed orders to buy ARS that were backed by government backed student loans. Butler and Tzolov convinced clients that the student loan backed securities were secure and highly liquid. When companies agreed, Butler and Tzolov began buying riskier securities without the clients' permission. Butler and Tzolov began buying mortgage backedcollateralized debt obligations (CDO), many that were not government secured. The scheme was discovered in 2007 when the mortgage backed securities began to fail. Clients lost nearly $1 billion as a result of the fraud. The FBI and SEC collaborated in the investigation. Butler faces a maximum sentence of 45 years in federal prison.
comments powered by

Disqus